About Our Dental Clinic
Family-friendly Dental Care In Victoria, BC
At Cedar Tree Dental, we are dedicated to helping you care for and promote a healthy smile. Our team strives to make your experience with us a positive one by providing personalized, progressive oral care in a compassionate and thoughtful manner.
We are continually making changes so that your experience can be more enjoyable. Our office has relocated to a bright, new facility, only a few blocks from the original location. 
We're also wheelchair and mobility-aid accessible, with digital imaging and state-of-the-art equipment to allow for the most relaxed and painless experience, all while providing you with the best oral healthcare. 
Due to the COVID-19 pandemic, we have added Plexiglas shields and created one-way traffic flow through the office for the safety of all our Victoria patients. Hand sanitizer stations are located throughout the office and we have added a pre-procedural rinse to the beginning of each visit. All of our already impeccable infection control is still followed and we are ensuring that we meet or exceed all dental guidelines.
We offer a complimentary, NO obligation meet and greet
Contact us
 

to arrange an office tour!

When choosing where to receive your dental care, it's important that you find a good fit. From location to staff to services, we want you to be happy with your choice for years to come. That's why we invite you to come and visit us first, see the location, meet the staff and tour the office.

We are close to bus routes and offer a bike rack and plenty of free parking. Call or email us to arrange a time to visit us today!
Dr. Tina Alexander, DMD
Dr. Alexander, of the newly formed Cedar Tree Dental, has been passionate about health care and dental health specifically, since earning her undergraduate degree in Microbiology.
Dr. Tina grew up in Winnipeg, Manitoba before moving out to the west coast in 1997. She graduated from The University of British Columbia in 2006, as a Doctor of Dental Medicine and started practicing dentistry in the lower mainland. She owned her own practice in beautiful White Rock, BC for 3 years before she and her husband, Brock, decided that Vancouver Island is where it's at!
Dr. Alexander is a member in good standing of the Canadian Dental Association, the College of Dental Surgeons of British Columbia and the British Columbia Dental Association. Dr. Tina is continually furthering her education and upgrading her knowledge and skills in her chosen field.
She attends the KOIS Centre for Dentistry in Seattle, was a member of the Ocean Dental Implant Study Club for 3 years while living in White Rock and has had additional training through the RV Tucker Gold study club. She is certified in Invisalign and has also had training in facial aesthetics at the Pacific Training Institute for Facial Aesthetics for intramuscular injections and micro needling.
Dr. Tina took over a long-standing practice in Victoria in 2016 and has made some changes and advancements to make your visit even more enjoyable. She has molded it into Cedar Tree Dental, named for the cedars all around Mount Tolmie, in beautiful Victoria, BC.
She and her husband, Brock, along with their three boys Keith, Gavin and Brad are taking advantage of all the West Coast Island life has to offer. They keep busy spending time together, whether it is outdoors at local playgrounds and beaches, or camping and visiting with the many friends they have made in Victoria.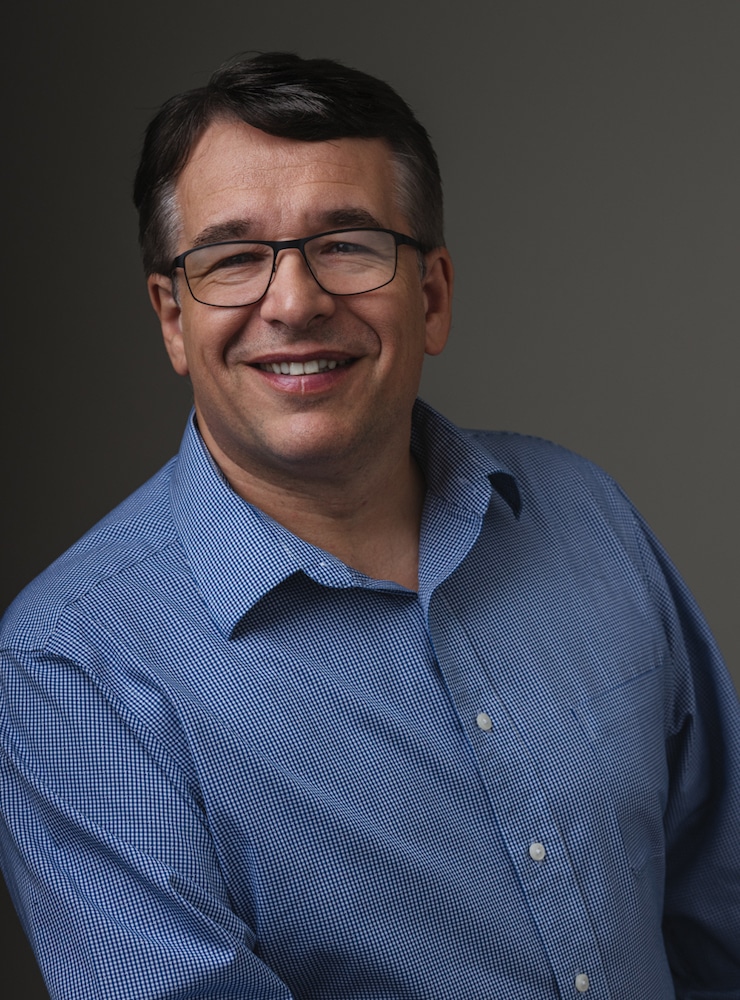 Dr. Shawn Jacobs
Dr. Shawn Jacobs graduated from Dalhousie University in 1989, with a Doctor of Dental Surgery degree at age 23. He started his own practice from scratch in rural Newfoundland, where it soon grew rapidly.
With limited access to dental specialists, Dr. Jacobs travelled to many courses across North America and developed a special interest in helping his patients deal with their fear and anxiety surrounding dental treatment. In 2001, he completed a 3-year dental anesthesia residency from the University of Toronto and obtained a Masters in Dental Anesthesia. He holds a general anesthesia permit from the College of Dental Surgeons of BC.
His research thesis investigated ways to reduce pain on needle injection. It was published in the American Dental Association Journal and presented at the International Association of Dental Research. He then completed a 3-month Oral Surgery internship in Dallas, Texas and briefly practiced in northern BC.
In 2003, his first child was born in Vancouver, BC. He and his wife then returned to Newfoundland to raise a family and start a new practice focused on sedation dentistry in St. John's. Dr. Jacobs believes in quickly getting to the patient's main concerns with a view to what will benefit their long-term dental health.
Dr. Jacobs held hospital dental privileges for over 25 years, providing pediatric and oral surgical procedures in an OR setting. In 2015 he returned to school and obtained a Masters of Medical Science from Quinnipiac University in the US.
In 2017, he relocated back to BC with his wife and 2 teenage children. He has always been an islander and feels that Victoria will permanently be his home away from home. His family love the west coast weather and have settled into their new home.
Dr. Jacobs has recently been introduced to pickleball and plays every chance he gets. With his wide range of knowledge and experience in the field of dentistry and anesthesia, we are happy to welcome Dr. Jacobs to our newly relocated practice at Cedar Tree Dental.
We feel that he will compliment and help us expand the services and hours that we offer while providing an option to have your dentistry performed in a relaxing, stress and pain free manner. Depending on the type of sedation you choose you may not even remember getting it done!
Dr. Kevin Smith
Dr. Smith is an outdoor enthusiast and family man who currently resides in Nelson, BC. He originally received his microbiology degree from the University of Regina and later received his Dental Degree at the University of Saskatchewan in 1996.
After working as an associate in Cranbrook for several years he decided to purchase his own practice in 2004. Nelson was the perfect fit to combine his love of dentistry and outdoor pursuits.
Kevin is proficient in all aspects of dentistry and has an affinity for Dental Surgery, which is why he is often referred patients from other offices. Kevin and his family fell in love with Victoria and will be relocating to the Capital in 2020. In the meantime, he is an associate with Dr. Alexander's office and you can find him here from time to time.
Administrative Staff
Certified Dental Assistants
Registered Dental Hygienists
Renee
Mallory
Christy
Carrie
Looking for a dental clinic near you to help you restore your smile? At Cedar Tree Dental, Dr. Tina Alexander and Associates offer restorative services in Victoria to help patients feel confident about their smile again.
We are ACCEPTING NEW PATIENTS, so contact us today!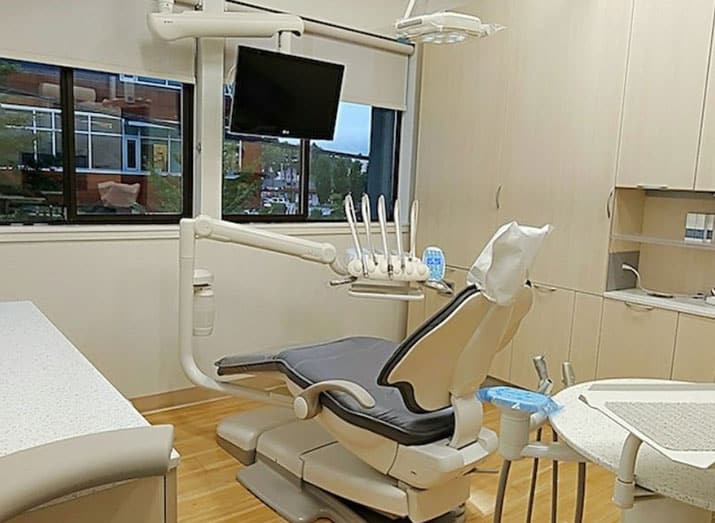 These are general office hours, subject to change.
| | |
| --- | --- |
| Monday-Wednesday | 8:30-4:30 |
| Thursday | 10:00-6:00 |
| Friday | Closed |
| Select Saturdays | 9:30-4:00 |
| Sunday | Closed |
| | |
| --- | --- |
| Monday-Wednesday | 8:30-4:30 |
| Thursday | 10:00-6:00 |
| Friday | Closed |
| Select Saturdays | 9:30-4:00 |
| Sunday | Closed |