Emergency Dental Services
Contact our team at Cedar Tree Dental to see if we can help you right away.
OH NO! You have a dental emergency! Now what? If you have a broken tooth, a toothache or another dental emergency, contact our team at Cedar Tree Dental to see if we can help you right away.
If you are experiencing the following symptoms, it's important to find an emergency dentist near you immediately:
Uncontrolled oral bleeding
Extreme pain
Trauma to the mouth, gums or jaw
Excessive swelling
You are in danger of losing a tooth
Please contact us right away to schedule for a dental emergency, as prompt attention is usually needed.
We know that losing an adult tooth can be a shocking and stressful experience. There are several different things that can cause an adult tooth to be lost, including (but not limited to):
Tooth decay
Old age
Facial trauma (including sports injuries, car accidents or accidental falls)
In the case that you've lost one of your adult teeth, your first course of action should be to consult an emergency dentist immediately. If your tooth loss isn't treated in a timely manner, the chance of saving your tooth is reduced.
Rinse the tooth with clean water, if dirty, and avoid touching the root surface. Place it in milk and bring it to our dental office in Victoria as soon as possible. Keeping the roots safe heightens your chances of being able to retain vital tissue.
Knocked Out a Baby Tooth?
In the instance that your child knocks out a baby tooth, we suggest leaving the tooth out of the socket, applying pressure to the wound to control bleeding and obtaining suitable dental services as soon as possible.
Usually, baby teeth will not be re-inserted — but knocking out a baby tooth can still cause complications depending on the age at which the incident occurs. Call our office to schedule an emergency dental appointment to have the area evaluated as soon as possible.
In the case of a broken or rough edge, cover the affected area with sugar-free gum or orthodontic wax (for braces). Try to keep your tongue away from it and visit your dentist as soon as you're able.
If you can't get in to see a dentist right away, please seek emergency dental care at a hospital or a suitable dental clinic. Dental infections can be serious.
Prompt Emergency Treatment When You Need It Most
When you're in pain from a dental trauma, timely, professional attention is vital. To accommodate our patients' needs for fast care when it matters, we offer same day appointments, as well as out-of-hours contact with one of our skilled Victoria dentists.
Your well-being is our priority. Although patients can't always tell in advance that they will need rapid access to treatment, if you do notice a twinge of toothache, we strongly recommend that you schedule to see us as soon as possible. Speedy treatment can then minimize discomfort quickly, as well as reduce the chances of your condition deteriorating.
From listening to what our patients value, we know that pain relief is a priority. Whether it's analgesia during treatment or suitable pain relief to use at home for dental pain, oral comfort is vital.
We are an emergency dentist Victoria patients can depend on to offer effective pain relief, as well as treat the source of the problem. We have the dental technology and skills to provide quality dental care for almost any dental emergency.
We know that if you're experiencing a dental emergency, you want a central emergency dental clinic in Victoria, BC, that's easily reachable by public transport if needed.
If you are driving, we have free parking close right at the clinic. Contact us to schedule an emergency appointment for your dental issue, or to discuss your oral care.
If It's An Emergency, Contact Us Right Away
If you're looking for an emergency dentist in Victoria, BC, contact Cedar Tree Dental to schedule an appointment right away. Dental emergencies can cause additional problems if they aren't taken care of in time. Receiving more prompt care can often mean a less complicated course of treatment in the future.
To learn more, contact us about booking an appointment today!
Looking for a dental clinic near you to help you restore your smile? At Cedar Tree Dental, Dr. Tina Alexander and Associates offer restorative services in Victoria to help patients feel confident about their smile again.
We are ACCEPTING NEW PATIENTS, so contact us today!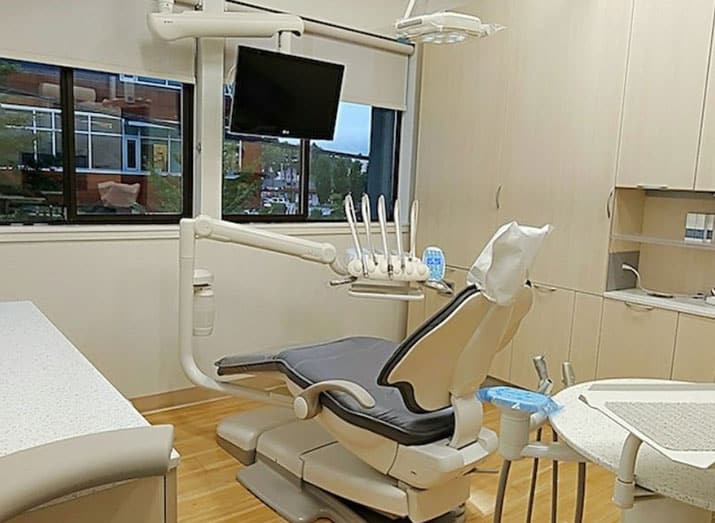 These are general office hours, subject to change.
| | |
| --- | --- |
| Monday-Wednesday | 8:30-4:30 |
| Thursday | 10:00-6:00 |
| Friday | Closed |
| Select Saturdays | 9:30-4:00 |
| Sunday | Closed |
| | |
| --- | --- |
| Monday-Wednesday | 8:30-4:30 |
| Thursday | 10:00-6:00 |
| Friday | Closed |
| Select Saturdays | 9:30-4:00 |
| Sunday | Closed |