Last post we looked the people and service areas to consider when researching your new dental provider. This time, it's all about the facility and the finances!
A clean, bright facility is a great indication that the staff feel the same way about your smile! During your tour, look at the rooms and the sterilization area. They should be free from clutter, organized and sanitary.
Is their equipment new and current? What about their x-ray imaging? Digital x-rays use about 70% less radiation than conventional, and require no chemicals, meaning no disposal and a greener footprint.
Is the office child-friendly? Books in the reception area and treasure toys for after successful appointments are great motivators for little ones. Some offices even have a TV in each room for kids, both little and big, to watch!
We take time out of our busy lives to see our Dentist, so we need a provider that can accommodate many factors.
Do the office hours work well for your schedule? Early mornings, evenings and weekends make scheduling easier, and gives you more flexibility.
Is it close to work or home? What about parking, public transit access or bike racks? An office that is easy to get to and has options available will simplify your logistics.
Also enquire if they have an Accessibility entrance, either a ramp, lift or elevator, making it easier for anyone that has trouble with stairs, including Moms with strollers.
Let's face it, dentistry costs money. Many people are unaware that in British Columbia, the BC Dental Association releases a fee guide annually. This sets out recommended fees for procedures, but that's all they are, recommendations.
Dentists can adjust fees for services they provide, depending on the level of expertise they provide, extra training or equipment needed. Be sure to ask if the guide is followed and which procedures may have been increased.
Do you have dental insurance? If so, check to see if the office can submit electronically. Some offices will accept assignment of benefits, where your insurance provider will pay them directly, with only the difference to be paid by you at each visit.
Also ask what payment methods they accept, as some offices may not accept personal cheques or certain credit cards. For larger treatment plans, payments can sometimes be spread out of the course of the appointments, making it easier to budget.
Altogether it seems like a lot of information to process and investigate, but it's worth it to do your homework and ask questions. Most Dentists and their staff are friendly, helpful, caring people and their staff are happy to assist you in your search for the right provider. When you find the right one, it'll make you smile!
Looking for a dental clinic near you to help you restore your smile? At Cedar Tree Dental, Dr. Tina Alexander and Associates offer restorative services in Victoria to help patients feel confident about their smile again.
We are ACCEPTING NEW PATIENTS, so contact us today!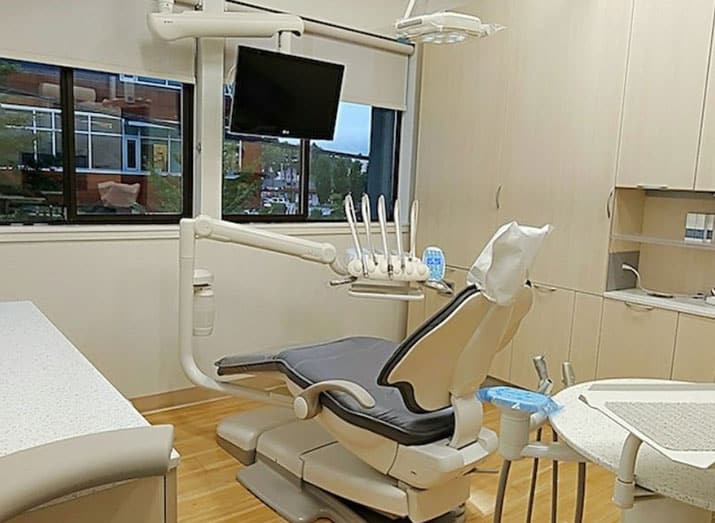 These are general office hours, subject to change.
| | |
| --- | --- |
| Monday-Wednesday | 8:30-4:30 |
| Thursday | 10:00-6:00 |
| Friday | Closed |
| Select Saturdays | 9:30-4:00 |
| Sunday | Closed |
| | |
| --- | --- |
| Monday-Wednesday | 8:30-4:30 |
| Thursday | 10:00-6:00 |
| Friday | Closed |
| Select Saturdays | 9:30-4:00 |
| Sunday | Closed |